Congratulations Gracen Daniel for being recognized by the Dallas Women Lawyers Association as the 2023 Rising Raggio Award recipient!
DWLA established the "Rising Raggio" Award to recognize an outstanding woman lawyer who has been practicing for less than six years and who has had significant professional accomplishments and acted as a leader in the Dallas community and her firm.
This is a huge accolade and one that we are so proud of Gracen for receiving!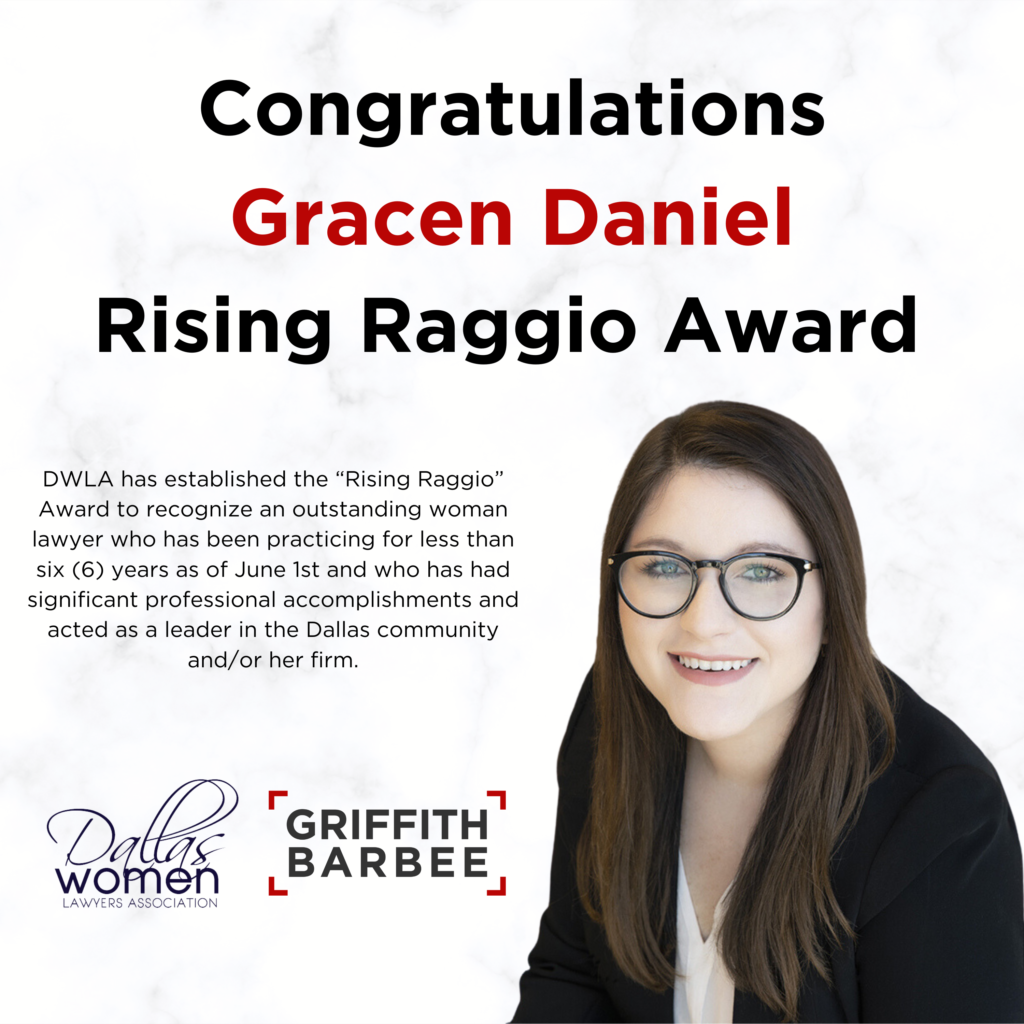 Related Posts: