We are proud of our 2024 Best Lawyers: Ones To Watch! Best Lawyers recently named Ashley Norton, Dallas Flick, and Gracen Daniel to this prestigious list.
For over forty years, starting from 1981, Best Lawyers has annually compiled lists of exceptional attorneys using a comprehensive peer-review evaluation method intended to capture the collective judgment of prominent lawyers regarding the professional skills of their counterparts. Only the highest 5.3% of all active lawyers in the United States were chosen by their fellow lawyers to be featured in the 29th edition of The Best Lawyers in America®. Best Lawyers: Ones to Watch accolades acknowledge attorneys with under a decade of experience in private practice within the U.S. Participating in or being featured on the lists is strictly prohibited from involving any fees or payments by lawyers
Congratulations to everyone acknowledged.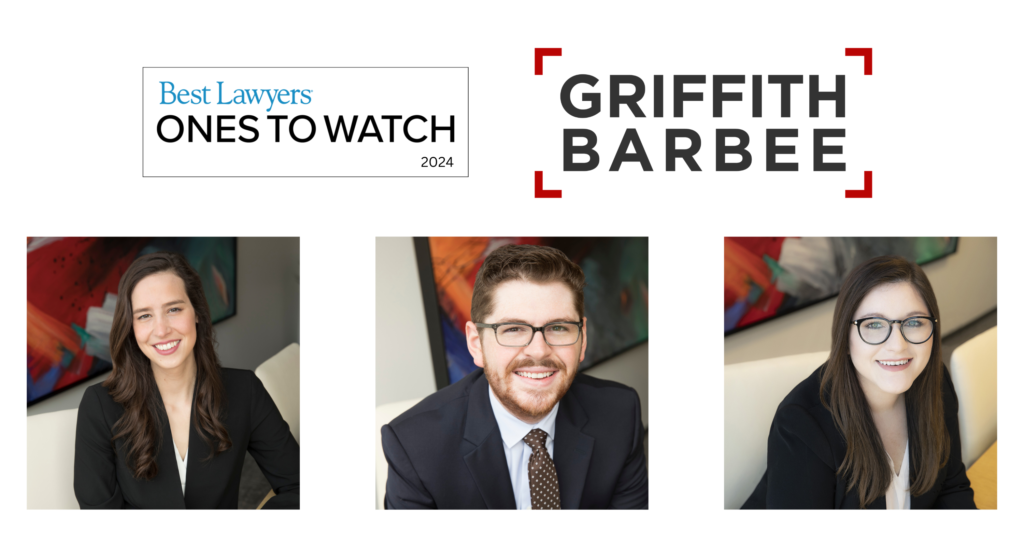 Related Posts:
Casey Griffith is selected to be on the Best Lawyers in America list for the fourth consecutive year.